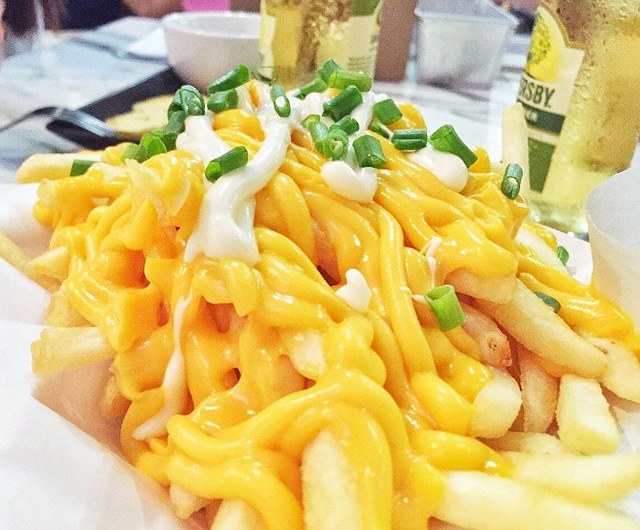 CHEESE FRIES
The ohlala amount of cheese on top of the fries. This is what we call the real deal. Nothing beats the crispy hot piping shoe ...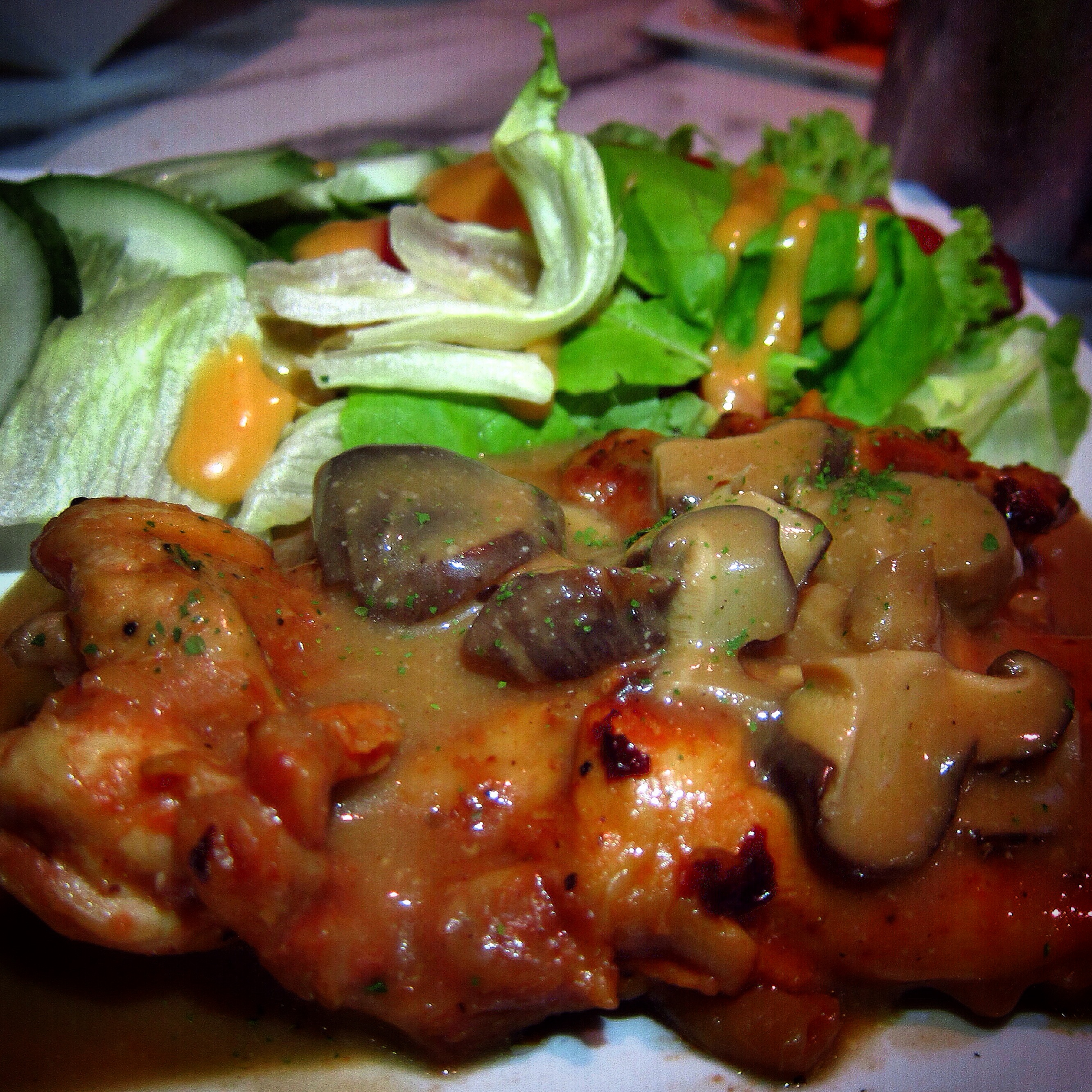 CHICKEN CHOP WITH MUSHROOM SAUCE
The tender succulent meat is drenched with homemade mushroom sauce. Choose any two sides from fries, garden salad, mash potat ...
yum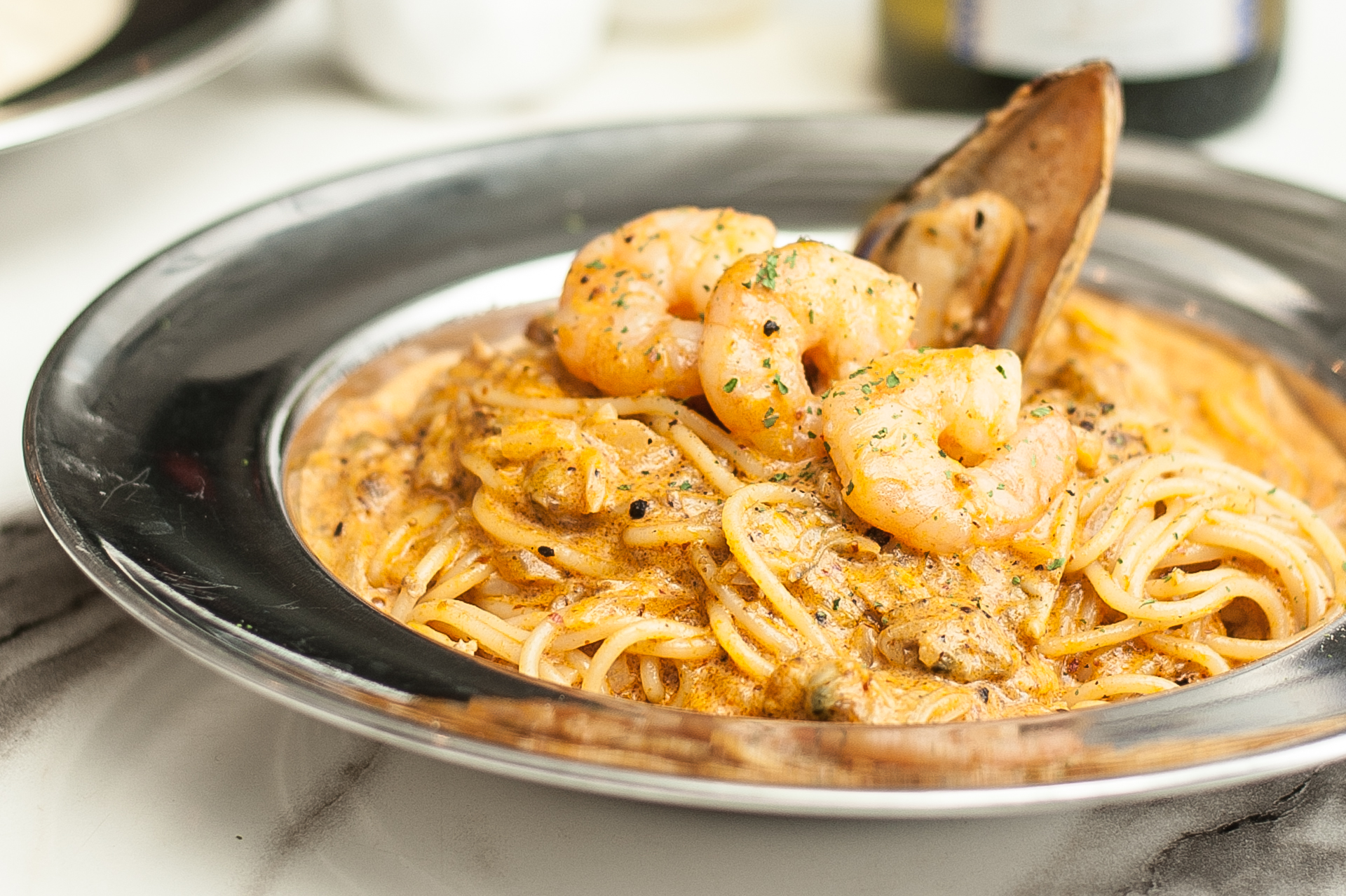 TOM YUM SEAFOOD PASTA
*Highly recommended* In house specialty for those who like spicy, savory and tangy all at the same time. It's Italian fare with an Asian touch. Comes with prawns, musse ...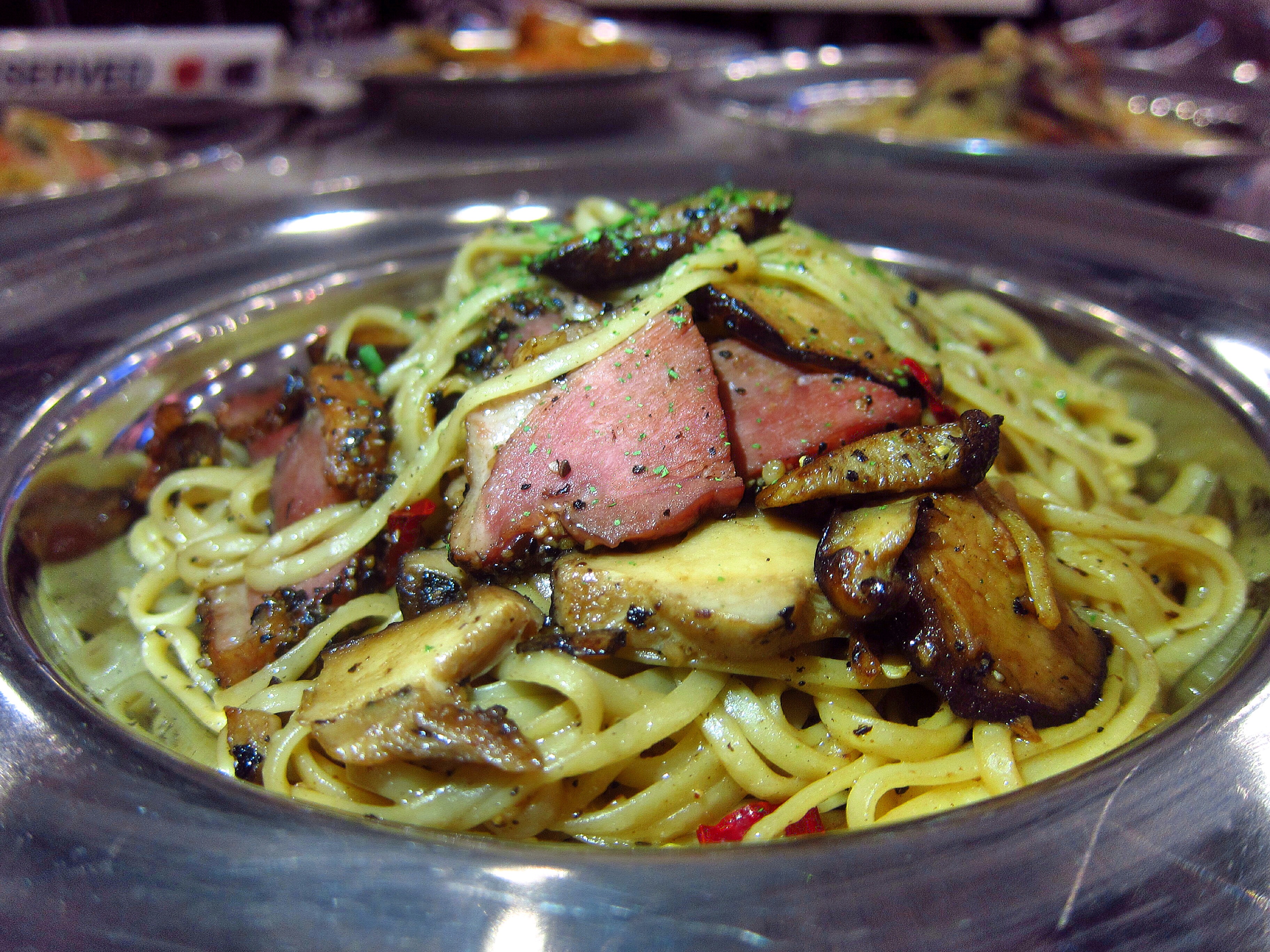 SMOKED DUCK AGLIO OLIO
*Highly Recommended* This dish packs a punch and hits all the right spots with t ...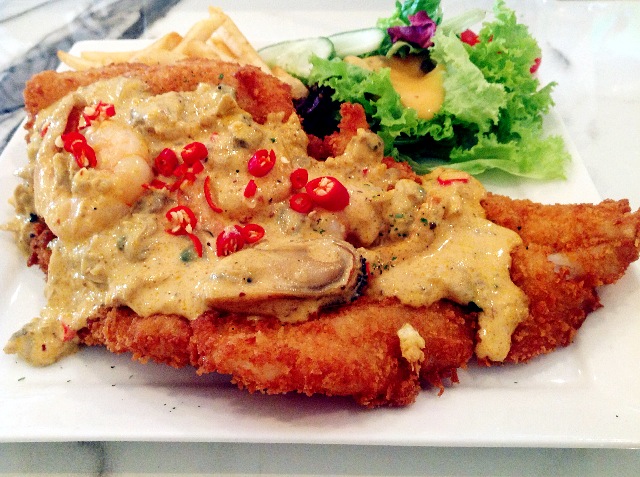 FISH AND CHIPS WITH TOM YUM SAUCE
*Highly Recommended* Fried to perfection, 49 Seats fish and chips is crunchy on the outside and tender on the inside. It comes with house speciality Tom Yum Sauce that seeps into the meat when drizzle ...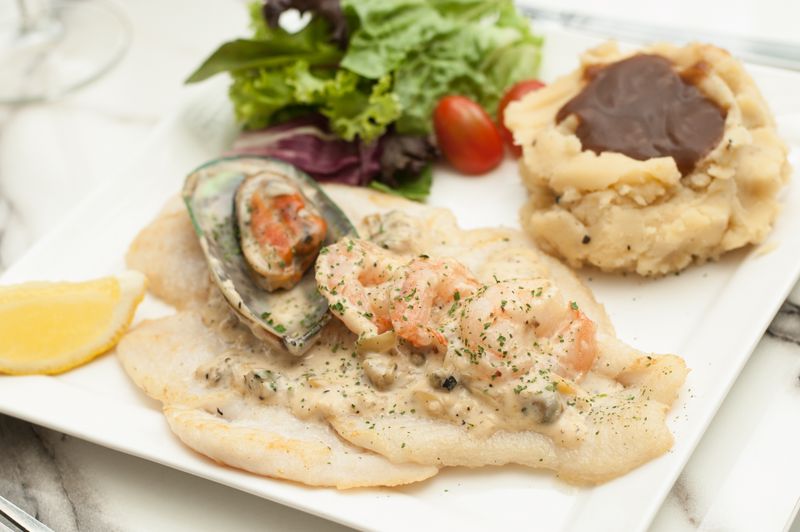 PAN FRIED FISH WITH ALSCAMPI SAUCE
The grilled dory fish is well marinated which comes the mother of all sauces "Al scampi sauce" (acco ...